Francis Chiu
Web,Generative
September 2010
The key visual concept of the Francis Chiu site is the Paradigm Cut, randomly generated diamond facets which represent the tailor cut diamonds this personal jeweler has to offer.
Above is the generated background image custom created for the site.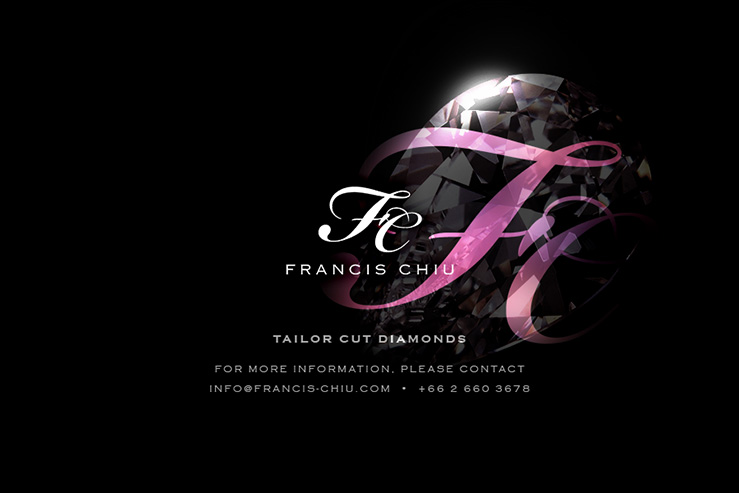 During the initial design, the above parking page was used and the following design down below was presented.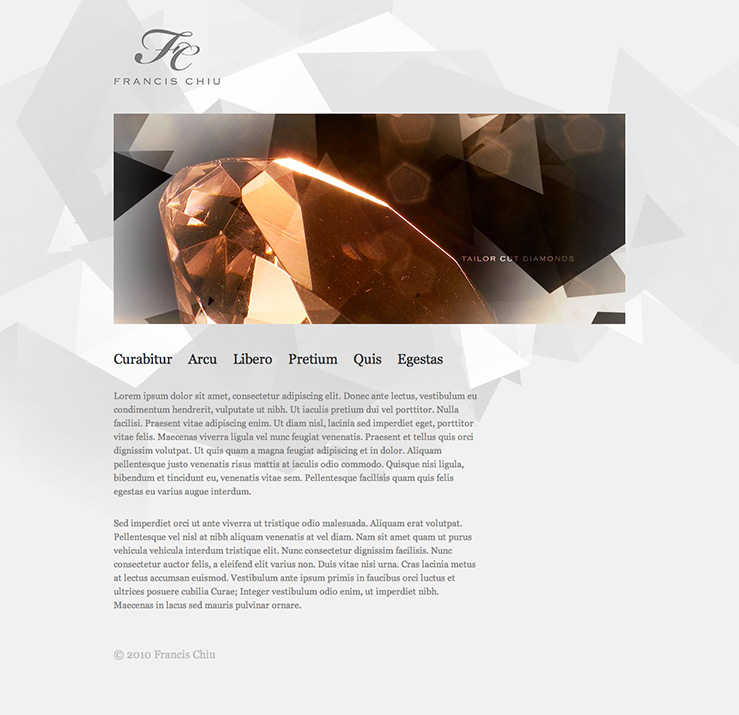 After initial launch, the design was revised and the slideshow was shifted right to bring the text above the fold. Below are the final versions.